In the contemporary era, Storage of keys the lifestyle of people has become extremely busy with numerous engagements and commitments. Among all the engagement, people are inclined toward the equipment that is convenient to use, manage, and most importantly easy to carry. Ease has become the new technology.
The populace of the world is preferring ease and simplicity most in everything they want to use. The forums making easy solutions for everyday needs and problems are widely favored. Likewise, one of the most confronted issues in daily life is keys lost.
Keys to carry- like Keys to cars, offices, houses, or other vital properties are often individuals kept with themselves and they are most likely to lose. Furthermore, it is extremely inconvenient to keep bundles of keys in pocket and bag and carry them everywhere. This problem is confronted by every individual almost. But now don't worry, Kardkey brought a solution for you!
KardKey is a name of convenience
KardKey is the most sophisticated and easy way to carry the keys.
The metallic and plastics cards with Original adaptable locking Pins and hardware can easily attach up to 6 keys, three on each side.
The cards are smooth and not too bulky to carry. The Classic and Luxurious long-lasting cards have adaptable locking Rivets and hardware.
Benefits of KardKey
KardKey is influential in security and delivering access with ease in numerous ways to eliminate the stumbling block of keys locked in a car, lost or stolen keys.
The physical look is very elegant and modish to carry everywhere at every event. The contemporary era of modernism and class has made people think and prefer things that are simple yet beautiful and elegant.
The kardkey is the perfect approach accordingly with long-term benefits.
The thin and flat design makes you capable slide it in wallets, phone cases, and bags. It is an ideal and simple holder that would let you carry the daily important keys without worry. This is a little classier, smooth, and New-Bring in the market.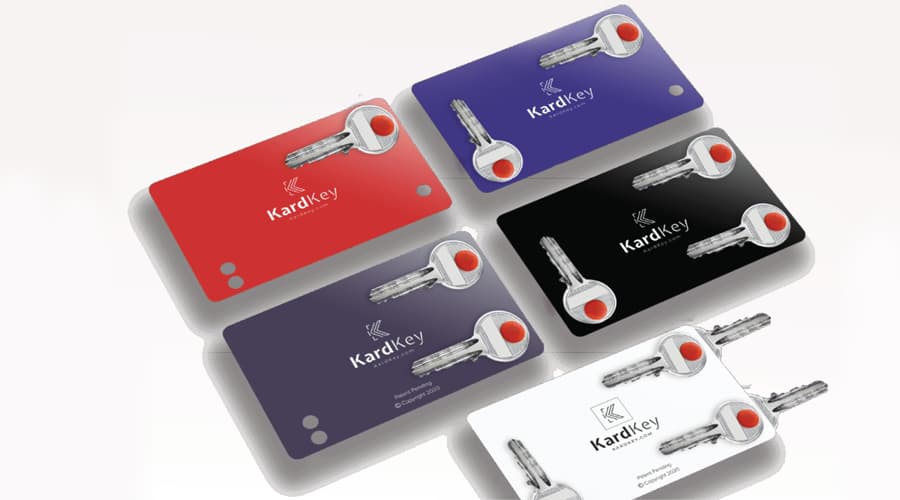 Storage of keys
Think of those uncomfortable and troublesome moments, when the bundle of keys makes weird noises and occupies a universe of space. Now no more bulking your pockets with free keys, all disorganized. Kardkey is another convenience meaning for keys.
More advance and classy kardkey Hold keys in the most organized manner. You will ultimately end up loving and obsessing with the product.
It provides more room in your bag, wallet, and purse. You will get composure for never losing keys by providing a little beautiful home to the keys. Kardkeys are wonderful space-saving products.
A keycard is a rectangular card that is very organized and accessible. The card stores keys in the most organized way. The physical pattern of keys is three on each side which makes a total of six. This was key stay fixed and tight with being disengaging.
One of the most convenient use is the direct unlocking of locks. A user doesn't have to take out the key from the card. You can directly flip the key, unlock the lock, and put it back. The ease is addictive.
In the times of technological advancements and digitization, people need easy and great new additions to their everyday needs.
Where shopping, eating, orders and trades are done online means with convenience, kardkey is a much easier and simpler way to carry your keys.
You don't have to wake up with the hassle of gathering wallets and keys because keys are in the wallet. Keys are precisely organized and not bulky somewhat. KardKey has made life hassle-free.
There is a variety of designs and colors, according to the choices of the users. Everyone can discover the KardKey that outfits them best.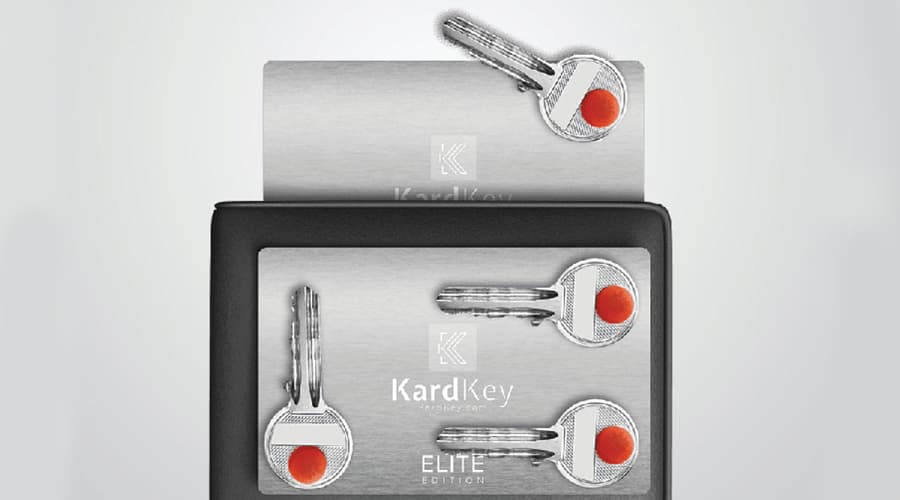 The invention of the internet is the technology of the future. The Internet has facilitated us to search and get the most convenient and useful products for daily use.
KardKey is a beautiful combination of uniqueness, style, and efficiency. The benefits of the products are innumerable with long-term simplifications.
Everything you carry says something about you. Thus, give the impression of elegance and class with things all well-organized and easy. Give value to your appearance, style, and space. This product will sort your life easier. Convenience is guaranteed at every step of life.
Kardkey is a great way to carry your keys so that you don't have to worry about losing and finding keys.